News, Announcements & Releases
Fri, Jun 09, 2023
: Fun news this week - one of our favorite Youtubers, Brent from Goobertown Hobbies, came by the booth at Adepticon. He adopted his very own Crocogamer, and got him all painted up! The Crocogamer makes an appeance at the start of his latest video.Check it out here:
To join the fun and get your very own Crocogamer, he's hanging out over in this corner of the Croc Store:
The Crocogamer!
Tue, Jan 03, 2023
: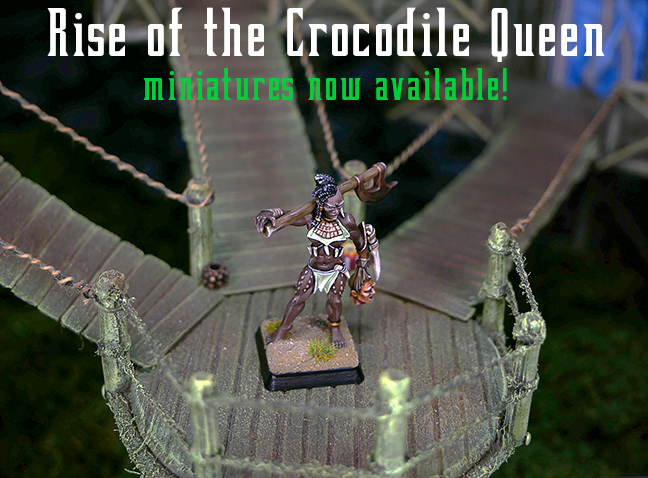 The Croc Queen is here, with her minions of the crocodile god Sobek!
Queen of the Crocodiles, with Kid Croc
These miniatures were made possible by the WarGods backers who supported our 2022 Kickstarter program: The Rise of the Crocodile Queen. Follow us on Kickstarter to be a part of what we have planned in 2023!


Older Stories