It's snowing, cold, and blizzard-y outside, so it seemed a perfect time to post these pictures. My buddy Jason painted these for me - he's finished an entire army, I just need to finish basing them all (that was the deal - he'd paint them if I did their bases).
Wendigo Chieftain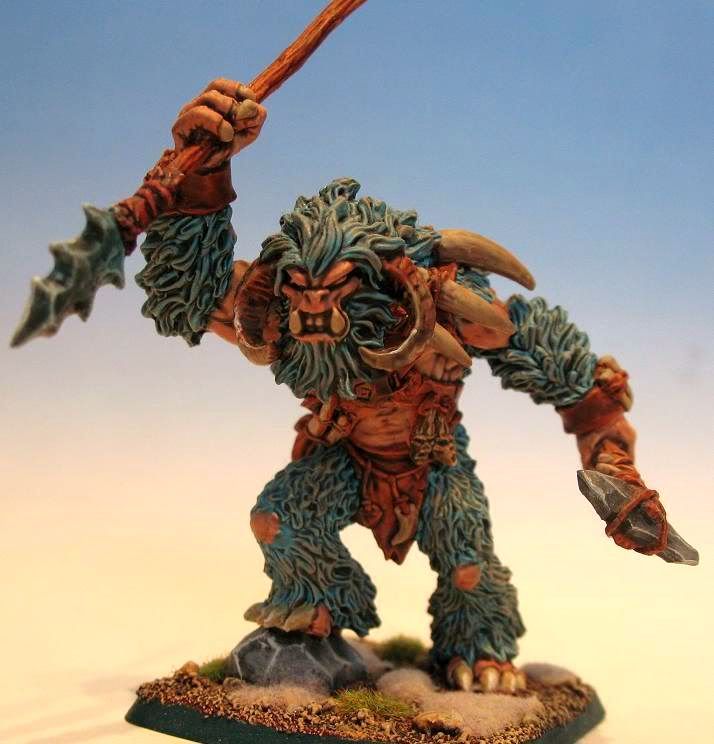 Master of the Hunt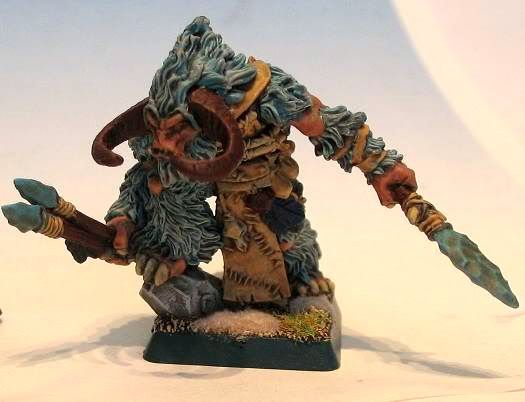 Howler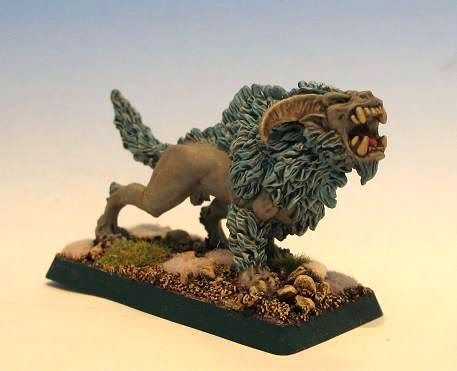 Wendigo Shaman and Warriors, next to one of my Forge of Ice tents: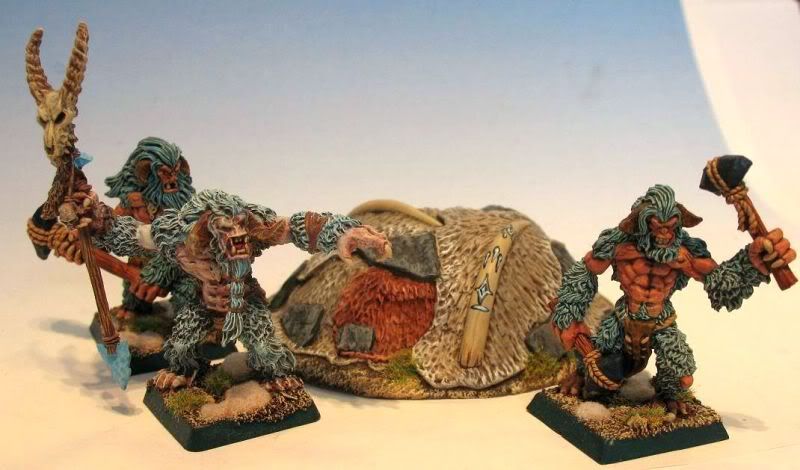 I painted the Wendigo Runes for Protection, Swiftness, and Fury on the mammoth tusk: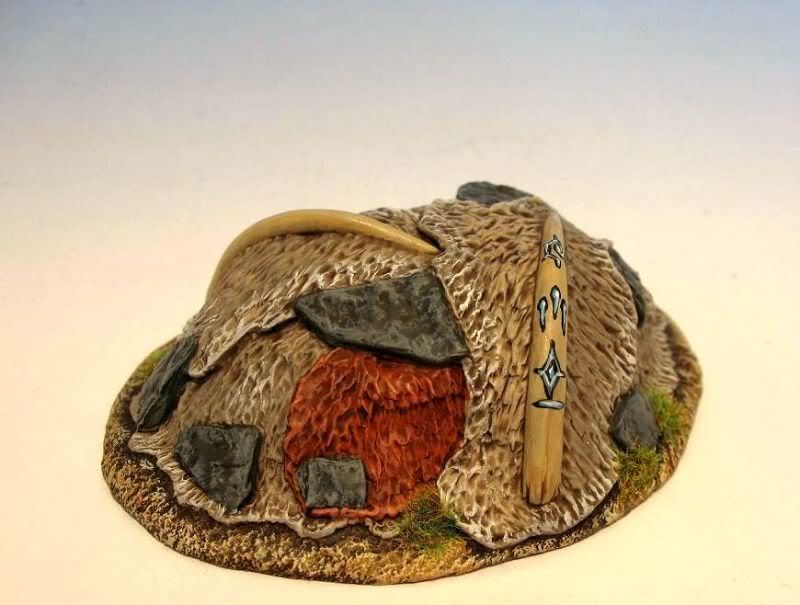 I'd love to try to paint more runes, but those were the three main ones that I saw repeated through the rulebook.
I'll post pics of the rest when I finish basing them all.
-Alex in Alaska