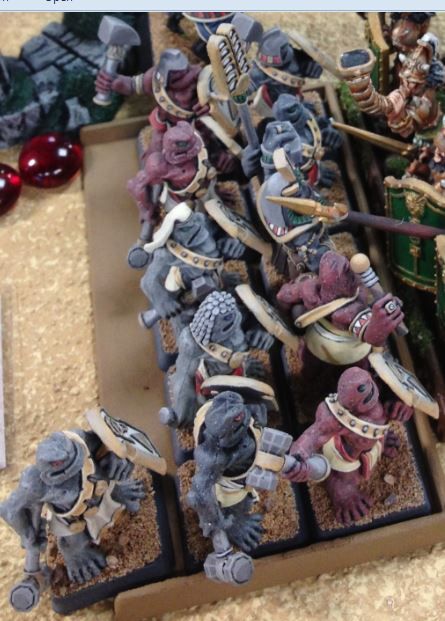 These are my To-tanem. I went with a granite theme. I looked up the various granite colors out there and decided to go with grey, black, and red.
The technique I went with was base black, then either of the three colors I chose, followed by 3 dry brush phases getting lighter with each one. After that the final step was flicking white, then black paint on to create the speckels. After that I painted the rest of the mini.Hope this helps.
Next up is a marble skinned Demigod. I'll get some photos of him up once he's complete.
---------------
Slayer of the Minotaur Lord of Knossos (S.D. '10), Savior of Calydon (S.D. '11)